This editorial stopped me in my tracks when I first saw it. These images are just so cool and classy and I absolutely adore that two of our recommended suppliers are behind these incredible, head-turning gowns.
If you have't got designers Sally Bean, and Emma Beaumont – founder of her eponymous brand and the ethical and sustainable Miller White brand, you need to remember them from this point forward.
Rebecca Searle Photography

+ Follow
Words follow from the incredibly talented Rebecca Searle Photography, whose vision, direction and photography I've completely fallen in love with of late….
"The inspiration for this shoot came from me asking myself what I would like to do if I was forced to slash the numbers of my wedding or even to elope."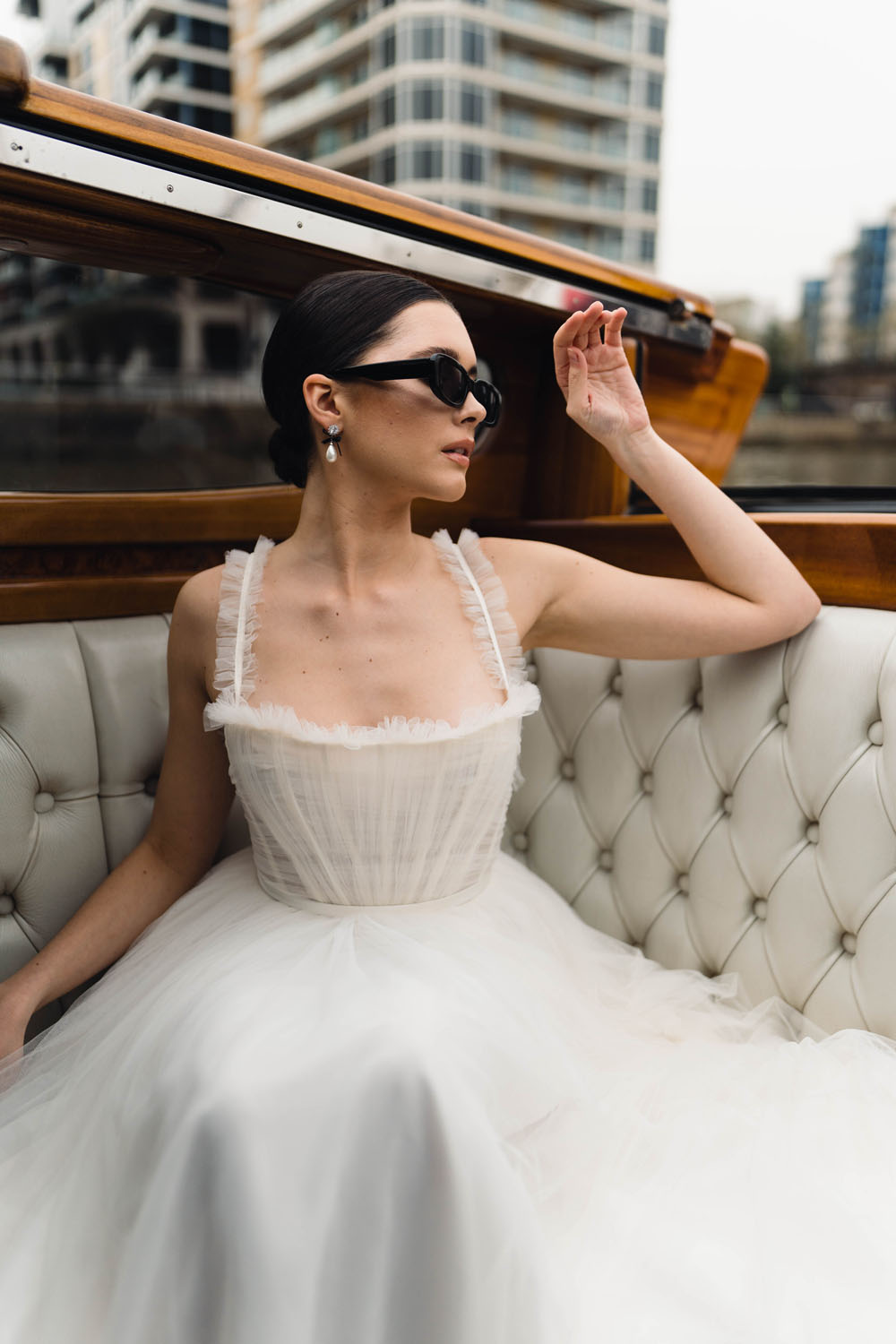 "How would I make the day truly memorable and treat ourselves to experiences we wouldn't otherwise have if it was a big wedding."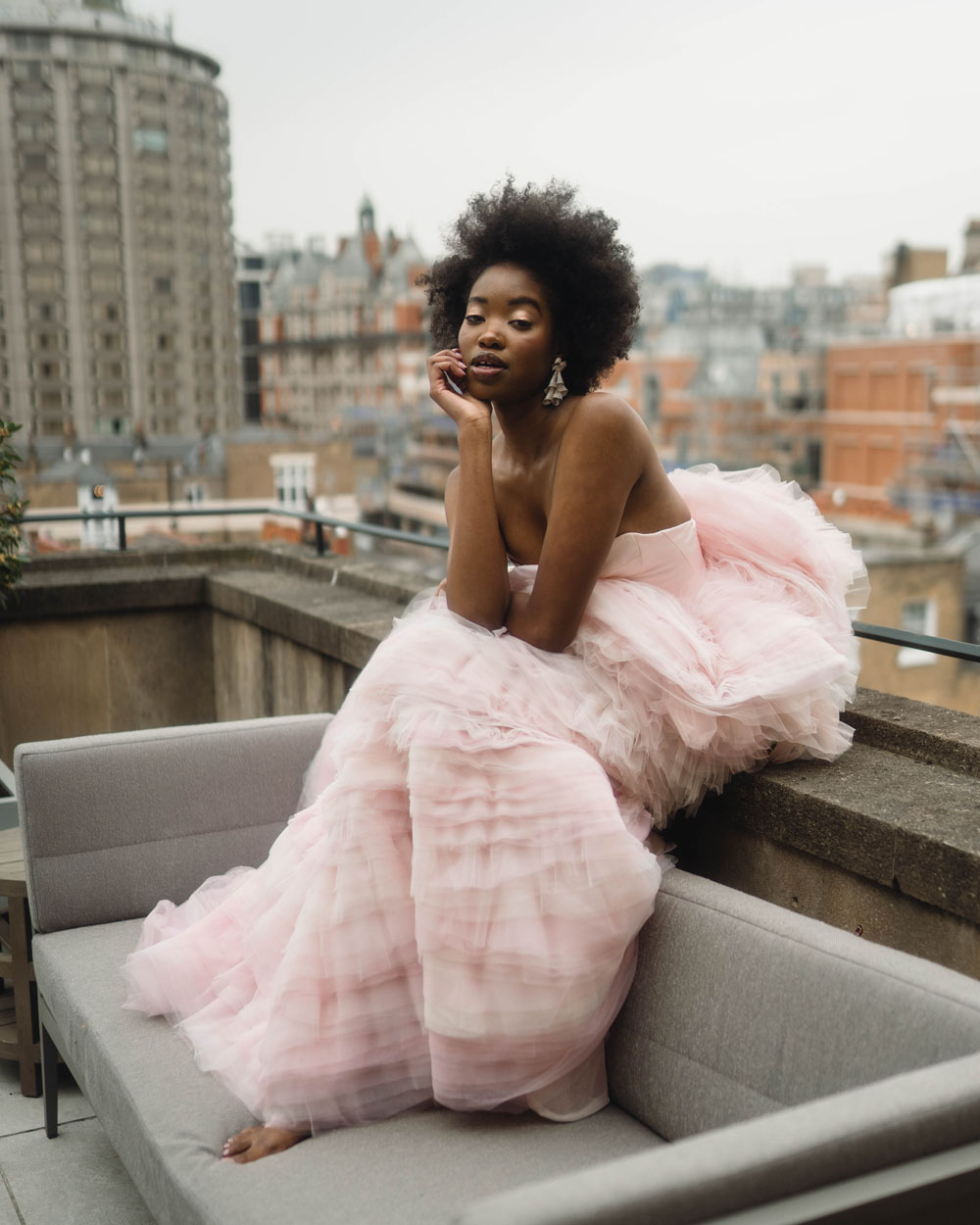 "I had always loved the Italian style of travelling to your wedding by boat. When I found Thames Limos, I was over the moon and after a quick meeting on the Monday, we had planned a shoot for the Thursday and the amazing The Berkeley kindly allowed us to create the bridal prep looks in their incredible suite."
"The whole day was truly a dream. A luxury that opens up when you decide to alter the original plan of a more traditional wedding and create a bespoke, heartfelt and truly memorable day."