What an incredible pleasure to share this editorial with you, divinely captured by the talent that is Esme Whiteside.
This sublime editorial is a result of the Workshops by Lark, hosted by wedding planner Rebecca Marie of Rebecca Marie Weddings, whose words follow. I could not adore these images more and I love that the models are a real life couple – the chemistry, love and romance within these images is palpable. I'm so grateful to the creative team behind these images allowing us to share.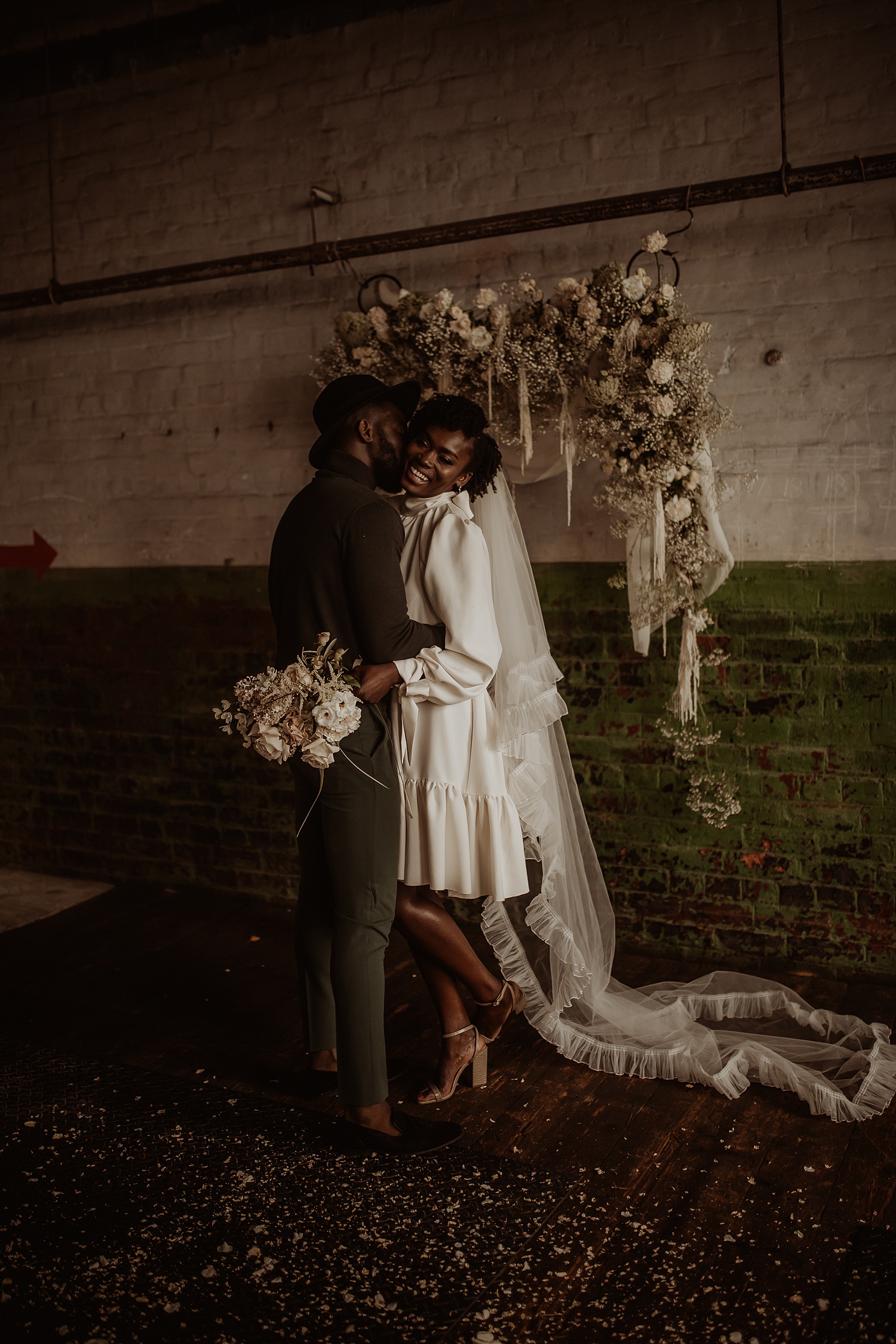 "The concept behind this shoot came from the need to look for beauty in unimaginable places – the inspiration came from the industrial, decaying venue itself."
Stay in the know – join our mailing list.
"I wanted to use the harsh environment to demonstrate how you can achieve a high-end, modern and beautiful set up against any kind of backdrop, in any kind of setting."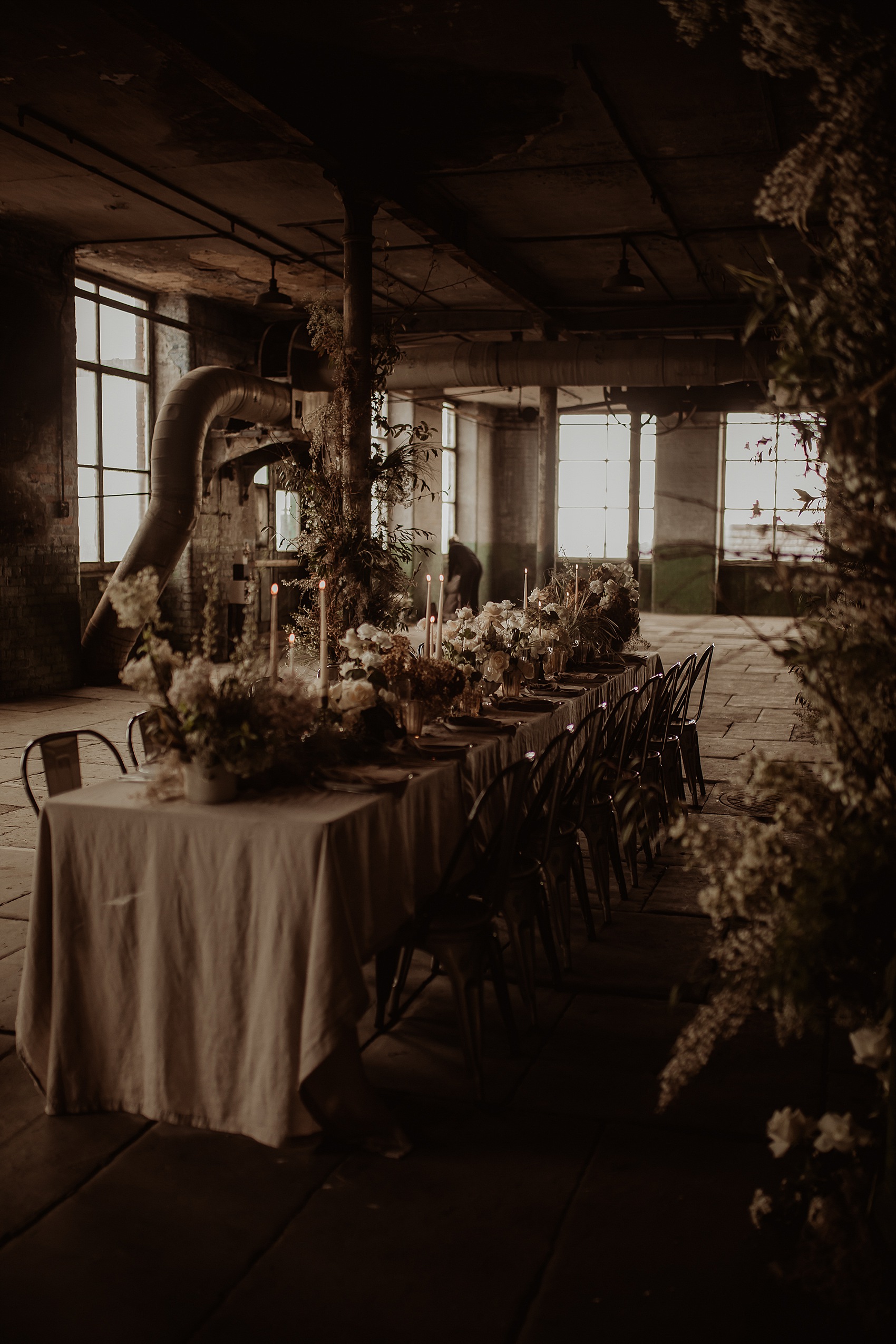 "A contrast of textures was important to soften the space and the comparison of fabric and fluffy botanicals by Sass Flower brought new life to the crumbling surroundings."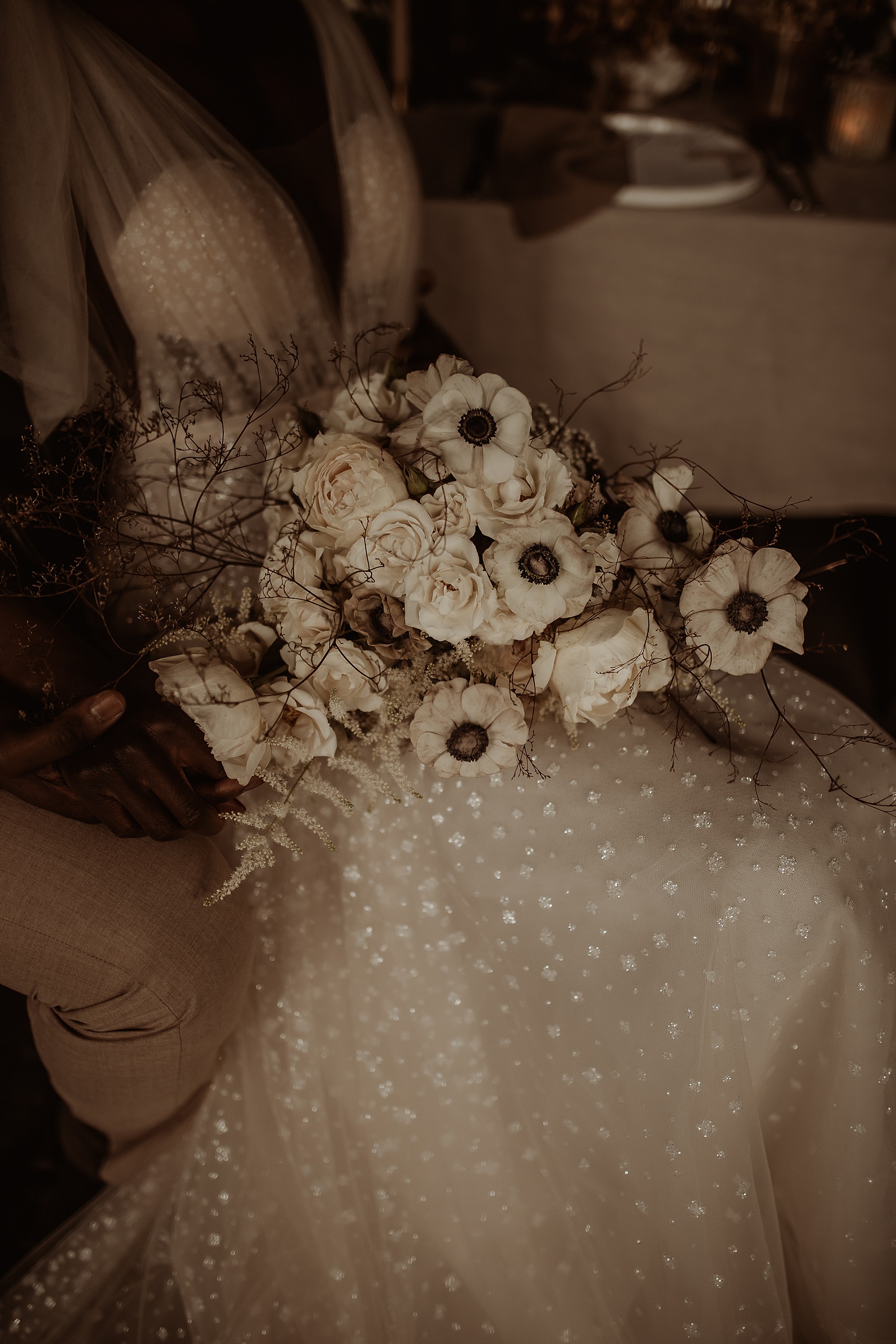 "The colour palette was kept muted to pair with the colours that already graced the walls of the former linseed mill."
"Incredible Berta gowns paired with modern accessories and effortless hair and make up looks throughout further cemented the fact that a high end set up can be paired with almost any setting."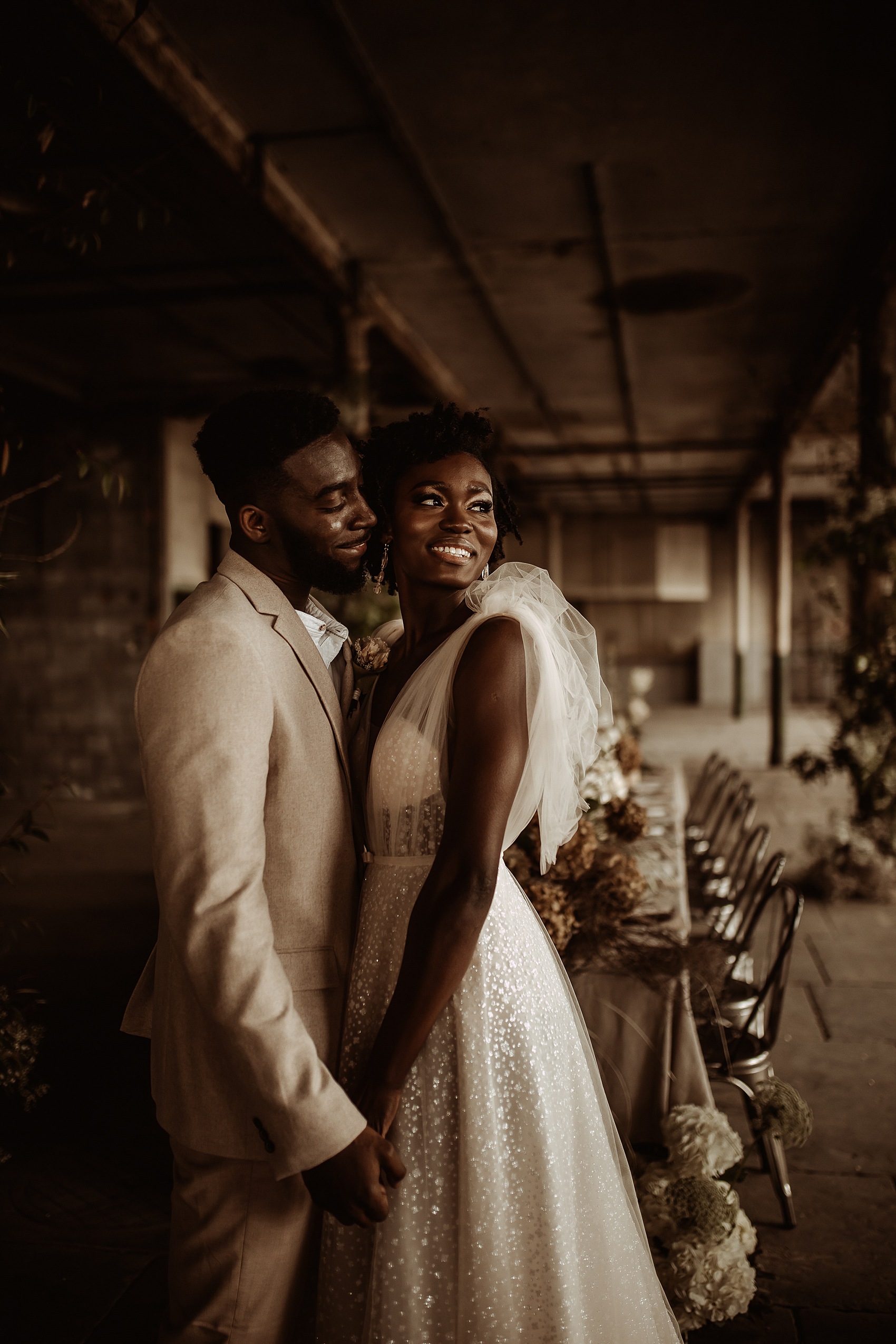 "Claudia's final look was a nod to the intimate wedding we have become extremely fond of, proof that a short Moonchild Bridal dress paired with a longer veil is very much still a bridal look and one that should definitely stick around!"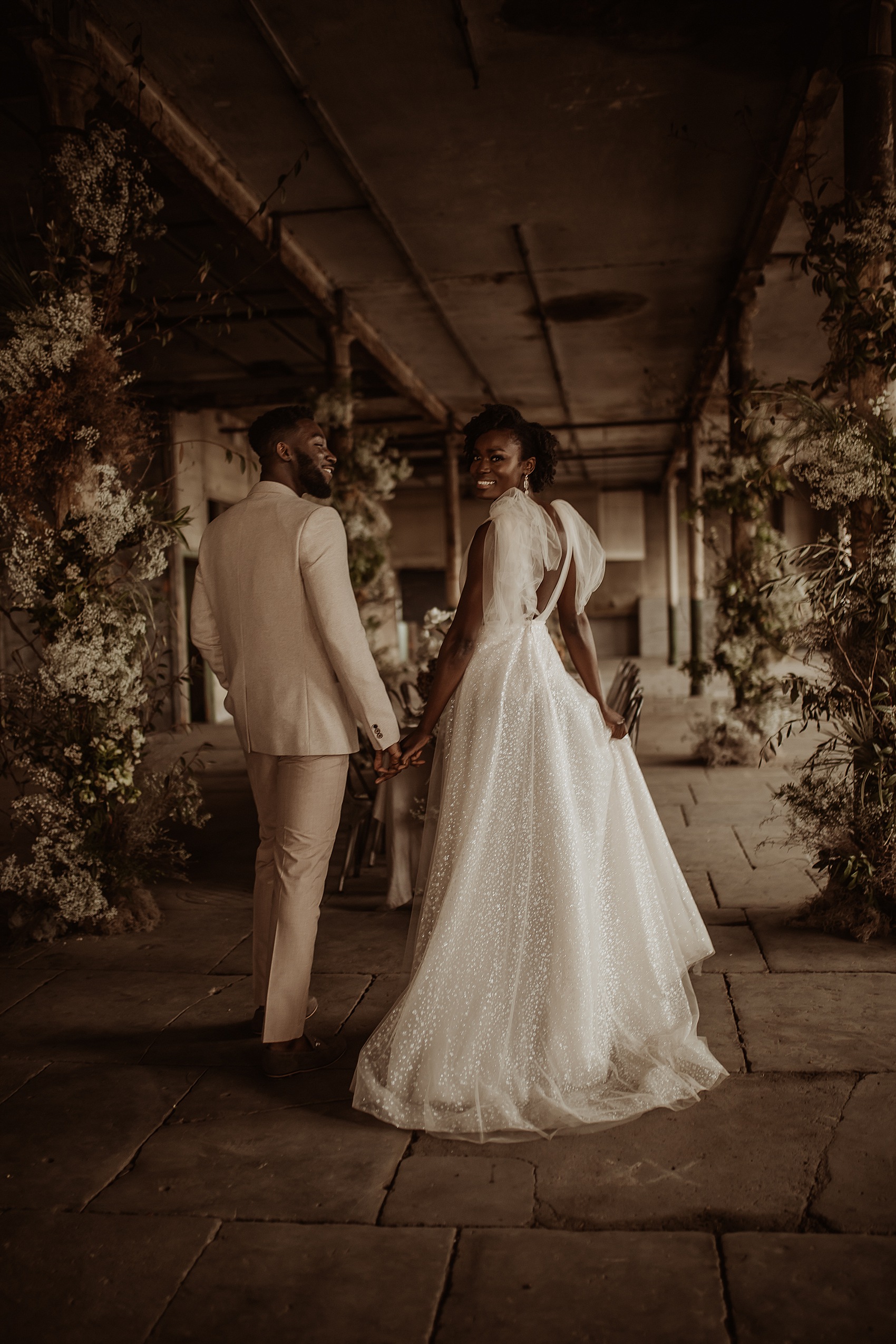 "Our beautiful couple are both originally from Ghana and met after having both moved with family to Italy."
"They had a gentle and pure love for one another: one that shone through in every image!"
"Esme's photography was the perfect match, the darkness and richness in the shadows complemented the grit of the venue, whilst the warmth softness worked so well with the feminine romance."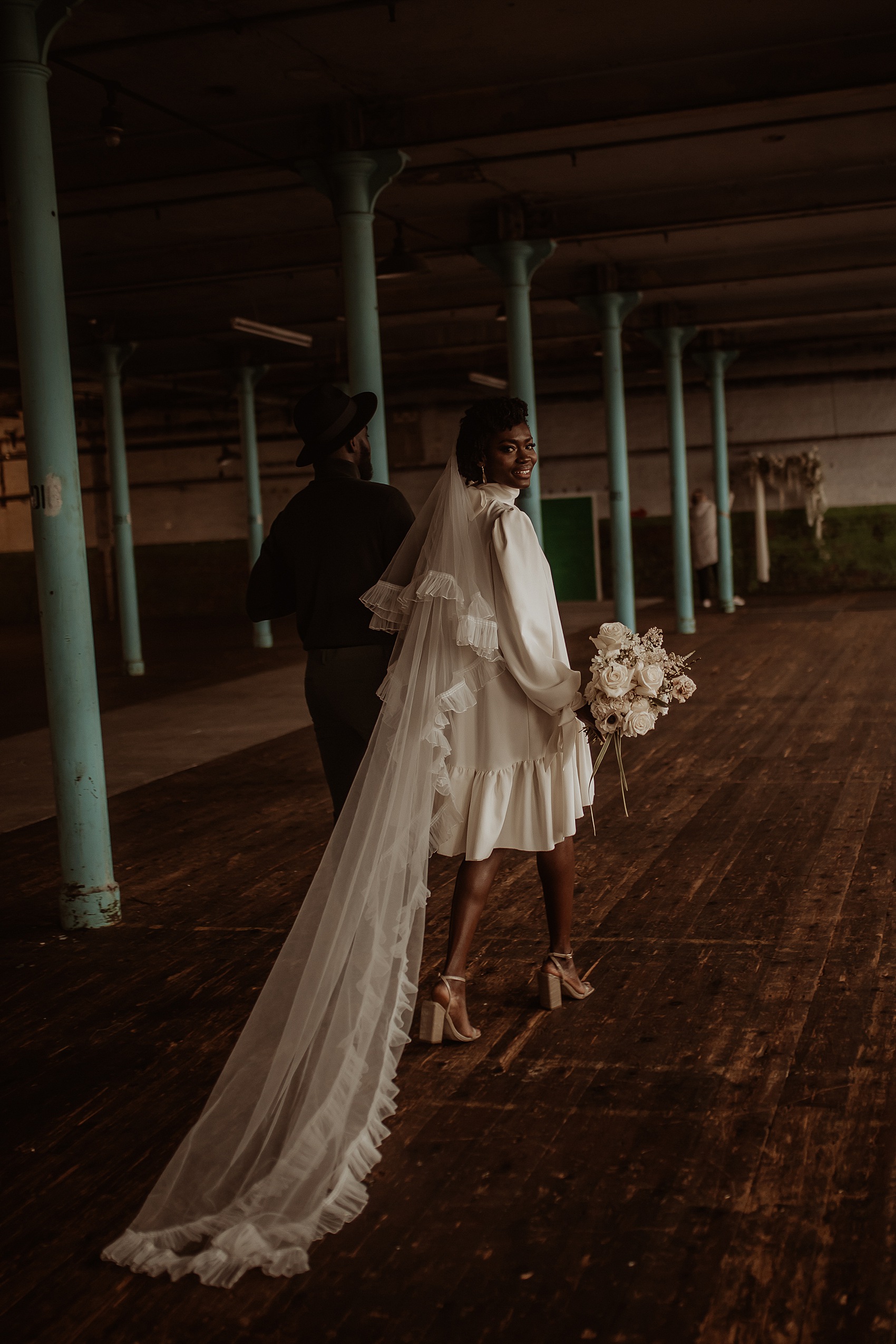 "Esme's tones are a dream, warm and atmospheric creating beautifully intimate, moody and romantic portraits."
"The dramatic use of light adds even more to the atmosphere, and the way that Esme has captured Claudia and Bentsil's real connection is wonderful."