I am so proud to share these images with you today. The artistry, the fashion, the setting and the personal message delivered from the creative individual who conceived this editorial concept are all so beautifully aligned.
Those of you unfamiliar with wedding planner Natalie Hewitt's work should follow her Instagram instantly. Natalie's wedding planning and styling vibe is relaxed, luxurious and playful – everything I adore.
Natalie Hewitt Weddings

+ Follow
(Film by Story of Eve)
Natalie collaborated with some of her favourite suppliers to create these images, including film maker Story of Eve and fine art wedding photographer and personal favourite artist of mine, Katie Julia. This editorial was captured on location at London's historical wedding venue Syon Park.
The gowns here are all available at London's Morgan Davies bridal boutique, and included designs by Jesus Peiro, Lee Petra Grebenau, Alon Livne, Inbal Dror, Ersa Atelier, Bowen Dryden and Stephanie Allin.
I truly hope you enjoy as much as I have loved preparing, soaking in and being inspired by this content ahead of sharing it lovingly with you.
"My name is Natalie Hewitt. I am a white, British, straight, female. I was raised as a Christian. I have a degree. I am five foot two, nine stone and have blue eyes."
"You may be thinking what relevance this has to a bridal editorial and you would be right, it doesn't!"
"My skin colour, gender, sexual orientation, religion does not affect my ability to design and plan weddings."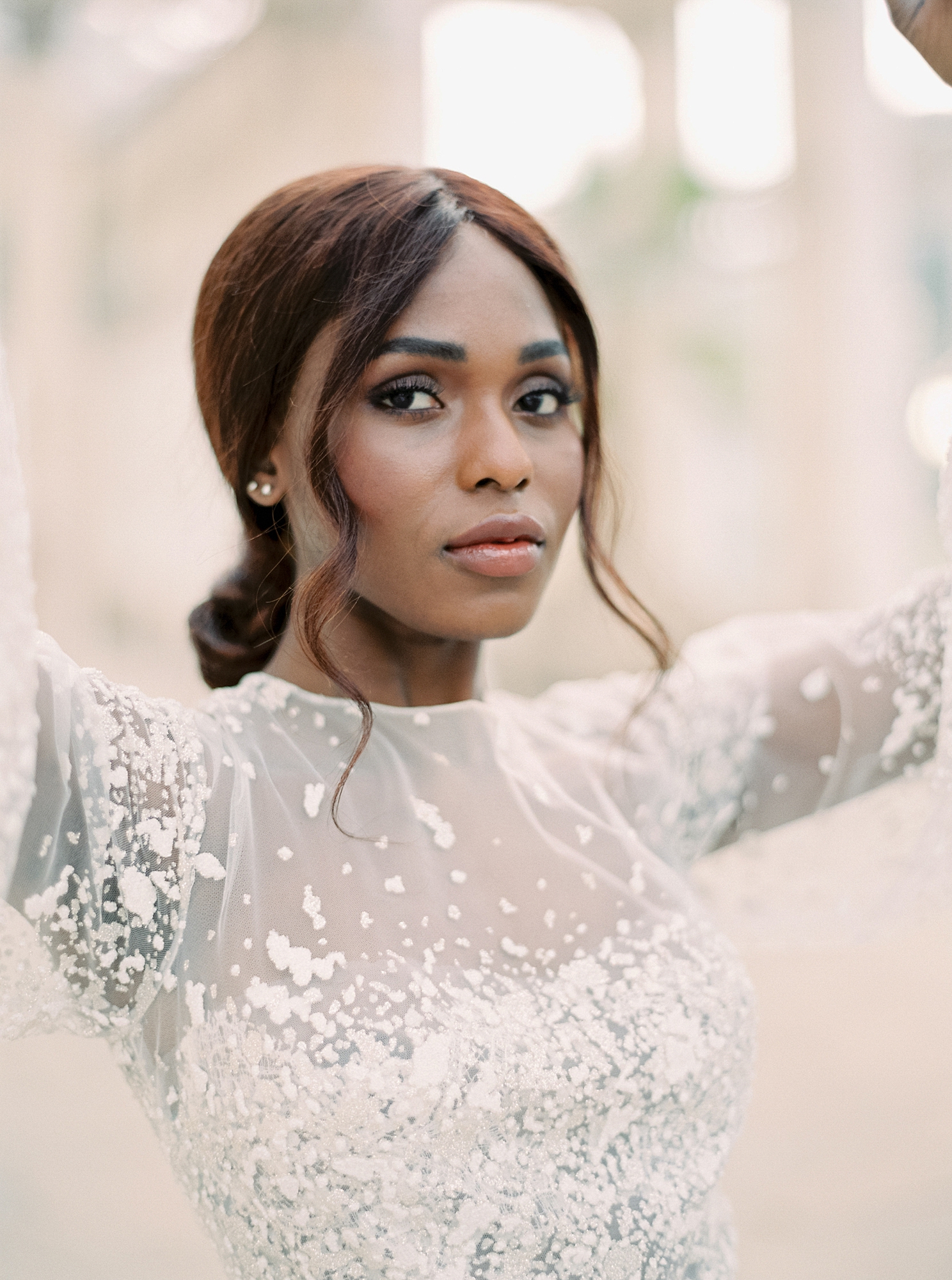 "We are currently living in an era of change, though a small minority still fear difference."
"We have created stereotypes which are harmful to groups of people and intolerance of their individuality is still contributing to the problem of inequality."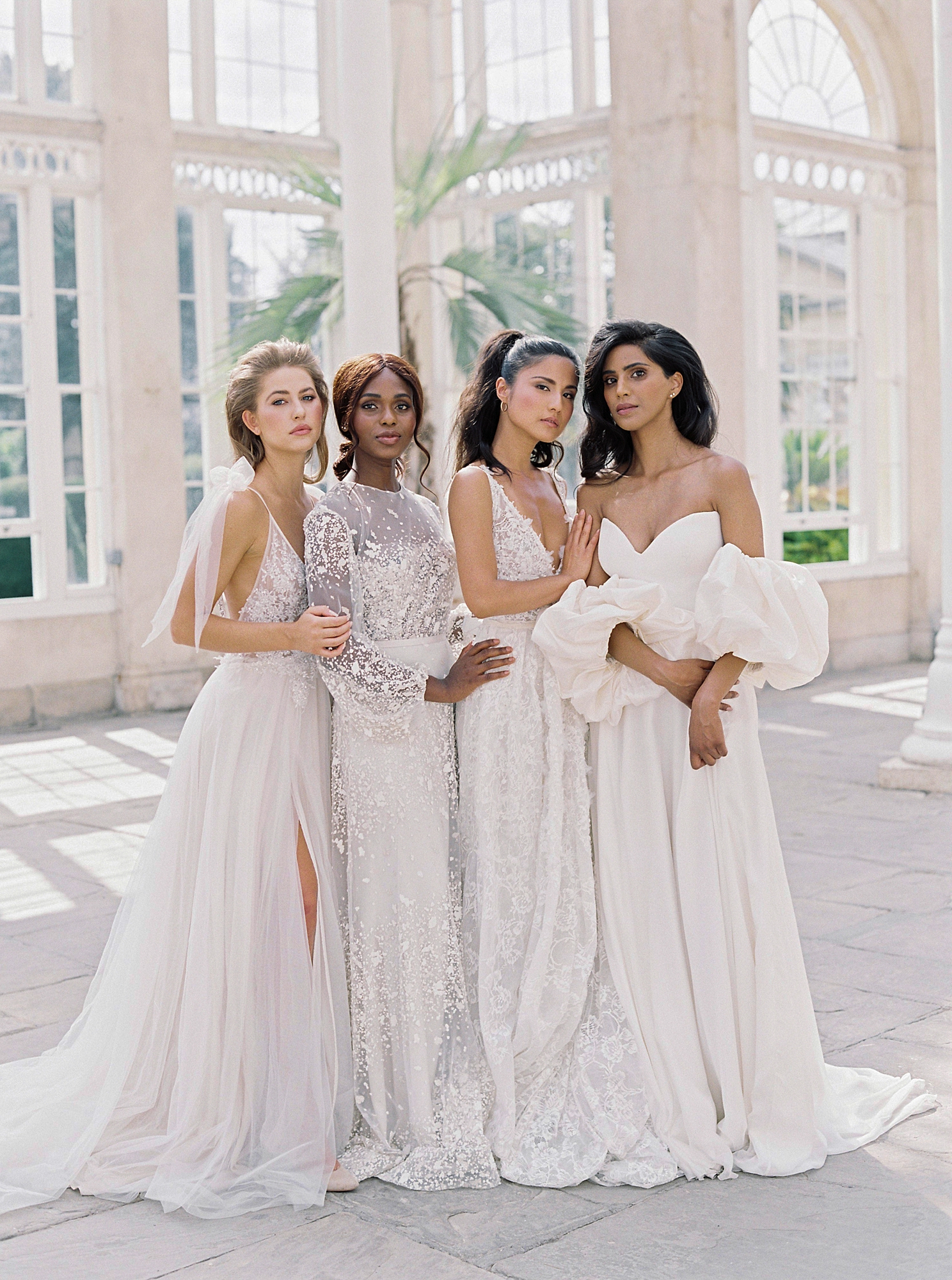 "I am a mother to two young children and I hope my grandchildren grow up in a generation that celebrates diversity; who never knew this world."
"A generation who don't see two men holding hands and take a second look; who just see two people in love."
Visit Natalie Hewitt's website to find out more
"This is no ordinary bridal editorial – this is a message, a story, a campaign. We are experiencing a change in history as we fight for the equality of oppressed groups within society."
I do not see this editorial as a diverse group of people, but simply incredible models and creatives who I am proud to collaborate with.""We all have different skills, backgrounds and appearances, but we do all have one thing in common, that unites us; we are all human! Natalie Hewitt
"This editorial is about strength, unity, beauty, togetherness. It's about accepting each other for who we are."
"A generation who doesn't notice a plus size model on a billboard and congratulate the brand for finally representing them; all they see is a model."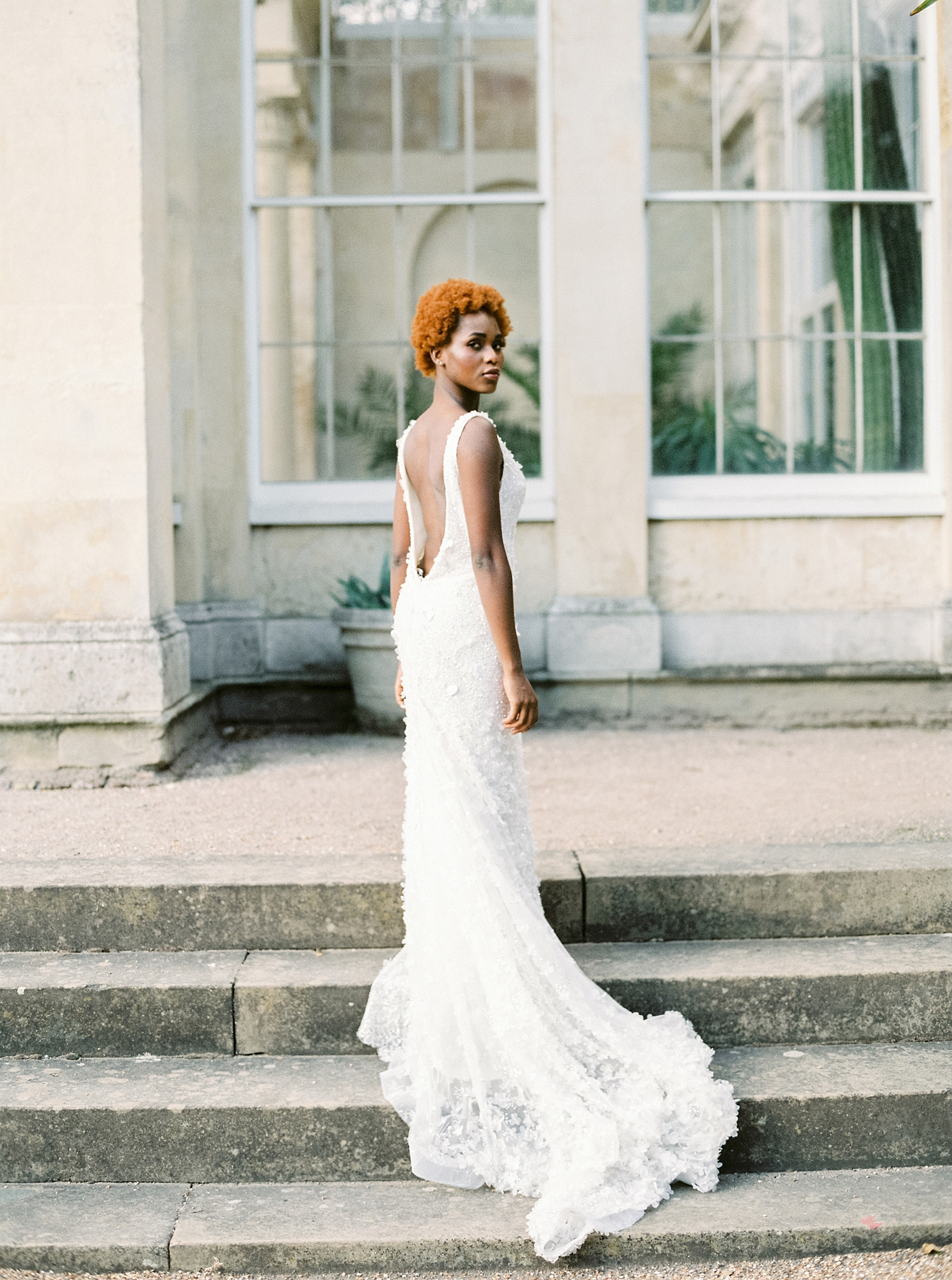 "Where religion is only seen for its peace and love; it is not tarred by the acts of extremists. An era where men and women are treated as equals."
"Where police brutality and racially motivated violence is only talked about in the history books."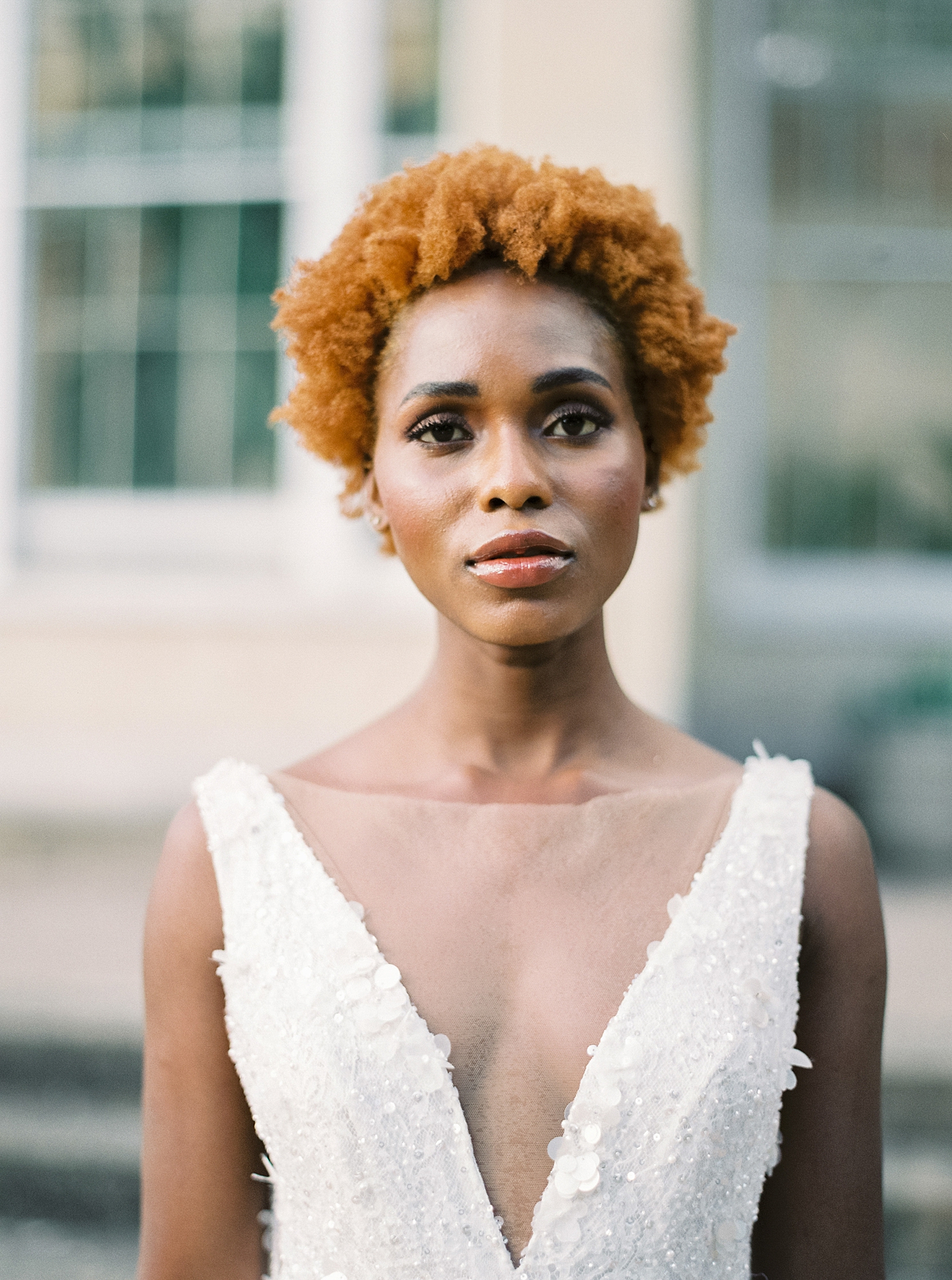 "I am acutely aware I don't know the pains and struggles of oppressed groups within society, but I support them in their fight for equality."
"I define people by their character, not by their race, gender, sexuality or religion."
"We need to see people for their talent, kindness, and morals; we must celebrate their uniqueness and individuality, not negatively highlighting their differences."
"And we can only achieve this by discussing, educating and promoting kindness, acceptance and understanding."